The Monette-Horwitz Trust honors individuals and organizations for their significant contributions toward eradicating homophobia.
Join us in celebrating the Awardees for 2023
The Monette-Horwitz Trust is pleased to announce our 2023 Awardees over the next few weeks. We honor them for their important work in fighting homophobia and working to improve the lives and experiences of LGBTQ+ people in the United States and worldwide.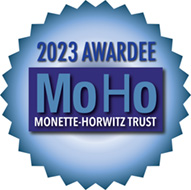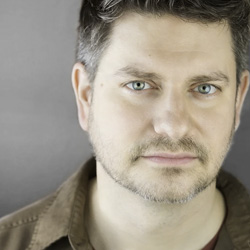 Jonah Scott Mendelsohn
Among his many accomplishments, Jonah Scott Mendelsohn, actor, singer, and writer, and graduate of Vassar College, recently adapted Paul Monette's 1988 poetry collection Love Alone: 18 Elegies for Rog, into a solo stage play in New York City. Mendelsohn's timely effort keeps Paul's work alive and gives voice back to a lost generation of the first decade of the HIV/AIDS crisis. In the Preface to the book Paul wrote, "When I began to write about AIDS during Roger's illness, I wanted a form that would move with breathless speed, so I could scream if I wanted." Mendelsohn's interpretations of Love Alone are original, profound, and moving.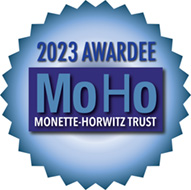 Desmond Napoles
We are in a time of crisis for our Queer youth, especially if they are gender nonconforming or trans-identified. The Monette-Horwitz Trust is pleased to honor Desmond Napoles, the "Drag Kid," for their willingness to be out, proud and to fight for acceptance and change. Their stage name "Desmond is Amazing" says it all: sa way of being, a way of living, and an assertion. Desmond wrote a children's book and launched a clothing line to exemplify self-expression. We celebrate Desmond's bravery — and fabulousness. This kind of courage embodies the mission of the Monette-Horwitz Trust: to fight homophobia, transphobia, and the marginalization of Queer folks.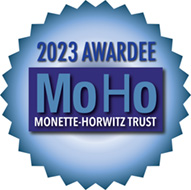 Dr. James A. Makokis
Dr. James A. Mikokis is a Nehiyo family physician of the Saddle Lake Cree Nation in Alberta, Canada. An internationally recognized leader of Indigenous and transgender healthcare, Dr. Makokis operates from a platform he calls "Brave Advocacy." Makokis has served on numerous commissions and addressed the United Nations on Indigenous health and Covid-19. Makokis and husband Anthony Johnson (Dine/Navajo), made history as the first Two-Spirit couple to win "The Amazing Race: Canada" (2019). The Monette-Horwitz Trust honors Dr. James Makokis for their work in bringing awareness to missing and murdered Indigenous women, to protecting trans-people of Canada, and for being a person who fosters the brilliance of queer spirit.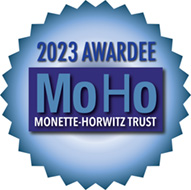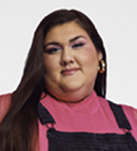 Olivia Julianna
At 19, activist Olivia Julianna garnered fame when she took on Republican bully Matt Gaetz who tried to body-shame her for her challenging anti-abortion legislation in Texas (2021). In a dynamic social media campaign Olivia raised over $2 million which she dedicated to supporting abortion funding across the US. Olivia has been appointed Director of Politics and Government Affairs for GenZ for Change, and was a guest of President Biden at his State of the Union address in 2023. She is a political science major at the University of Texas. Olivia identifies as a plus-size queer Mexican woman, and at MoHo she is a hero and role model for younger activists everywhere.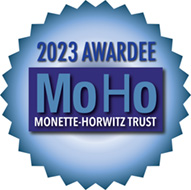 Kate Clinton
Kate Clinton is an LGBTQ+ icon. Her four-decade career as an American humorist spans stand-up comedy, Broadway, essays, and books. Clinton's previous honors include "Pioneer Awards" from both GLAAD Media and Lambda Literary. She and her partner, acclaimed activist Urvashi Vaid, shared a deep commitment to equality and justice. Vaid passed away in 2022, but the positive change they manifested together for over 30 years, lives on. Clinton personifies what it means to live life authentically and in doing so, has inspired generations of LGBTQ+ people to do the same.